Moving into stillness
WITH HANA
Wednesdays from 19.30-20.45
Hana Kortegaard
Yoga Teacher, Yoga Nidra Facilitator and Coach
This course is 60% Hatha Flow and 40% Yoga Nidra and it's suitable and open for everyone! But it is especially for you if you like to move with the breath in a meditative pace, holding poses a little longer (taking several rounds of breath in each) and taking a good time to rest, reconnect and recharge through Yoga Nidra.
Yoga Nidra (often translated as a yogic sleep) is a guided relaxation and a potent meditative source for healing, empowerment, personal and spiritual growth. Arising from the state of deep relaxation (not sleeping) and open awareness, this transformative practice allows for profound insights, greater general wellbeing and experience of real connection.
It is a real treat for the whole of you!
Sign up by writing me an email at hello.yomyoga@gmail.com or fill out the contact form at www.yom-yoga.com and I'll get back to you with payment details.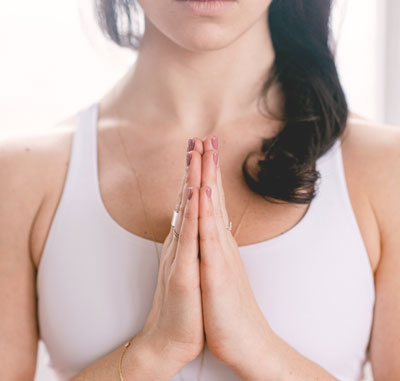 When:
Wednesdays from 13. October-15. December 
Time:
19.30-20.45
Price:
 1.250 kr. or 125 kr./ 75min session 
Where:
Favn, Jægergårdsgade 14, 2. sal, 8000 Aarhus