Dance for Mama & Baby
WITH SARAH
Dance for Mama & Baby
This class series is for mothers who are not Danish, living in Aarhus. It will be held in English.
The first period, as a mother and with our baby, is a very special time. Here we are getting to know a completely new being, and we are meeting ourselves maybe for the first time, as a mom.
In Dance for Mama & Baby we will dive into the relationship of the mother, with herself and with the child, through dances and mindful movements. We will nourish body & soul, listen to our needs, and fill ourselves with a renewed energy. Also, we will feel the motherly community gathered in a safe space, which can be so supportive during this time.
This class is for everyone regardless of experience. There will be time for group exchanges and playtime.
We begin with a check in, and a warmup followed by a simple dance sequence that I will guide you through. Combined with a premade dance, you will also have the room to explore and create your own dance moves through intuitive improvisation, which we will play with. Finally, we meet in group dances, we have a task or play a game that connects us, and that is fun. We finish the class with a meditation, playtime & exchange with each other.
Dance has so many positive benefits for our overall health & well-being, the relationship with ourselves and our social connections. The essence of this series is, that you will grow your connection to yourself and your baby in a unique way.
Practical information:
Registration: send me an email to sarahmarenjb@gmail.com
Payment: via MobilePay on 93838344 or via normal bank transfer (write me in the email, and I will send you bank details). Once your payment is confirmed, you are registered for the Class.
I will bring a few toys for the babies. You are invited to bring some for your baby, plus a blanket and water.
The age of your baby can be between 0-1,5 years old in this class.
I am looking forward to meeting you and your little one!
Best regards,
Sarah
About Sarah:
I am Sarah, Mother to Sophia (1 year old), Dancer, Healing Facilitator, Tamalpa Practitioner Graduate, and Yoga Teacher for children & youth. I taught dance and movement through many years with different ages and groups, and I have been on stage in several countries working as an artistic dance performer. The work with children and parents always had a special place in my heart, and therefore I am very happy to share this class series with you. Let's dance!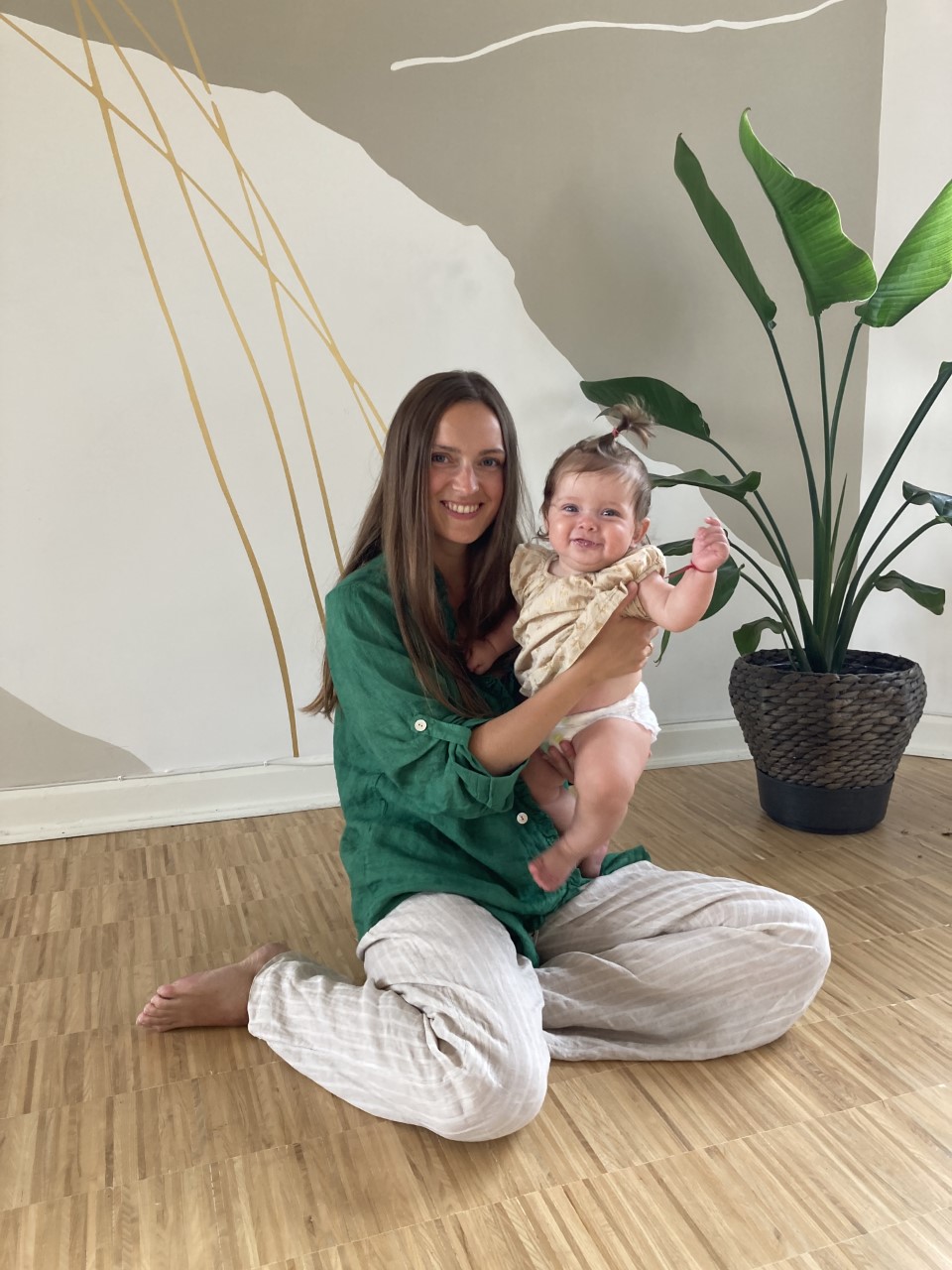 When:
Begins the 11th of January 2023 
A 10 week series every Wednesday
Time:
12.30-13.30.
Price:
1.295 kr.
Where:
Favn, Jægergårdsgade 14, 2. sal, 8000 Aarhus